ALANDALUS, JUMEIRAH GOLF ESTATE
5% DOWN PAYMENT ONLY | STARTING PRICE AED 1.06 MILLION | 70% POST-HANDOVER OVER 4 YEARS | SIZES STARTING FROM 1023 SQ.FT. | 4% DLD WAIVER | 0% AGENCY COMMISSION | 1 PLUS STUDY, 2, 3 & 4 BEDROOM APARTMENTS
AN AWARD-WINNING DESTINATION LIKE NO OTHER
With every modern comfort and convenience, these homes offer ease of living and a sense of exclusivity. Here, you can embrace the outdoors: the residences are surrounded by six hectares of open space, landscaped gardens, over 5km of walking paths and two championship golf courses, attracting several species of birds. You'd never know you were just five minutes from a Dubai Metro station, or 15 minutes from Al Maktoum International Airport. The community comprises of 715 spacious apartments and 95 elegantly designed townhouses. Their residents have access to a range of leisure amenities suited to every taste and age, and variety of shopping options. Alandalus redefines affordable luxury. Become part of a community that enjoys an unmatched way of life.
✔ Ancient Mediterranean-inspired architecture complemented by striking water features and flora.
✔ Just 6km from the World Expo 2020 Dubai site.
✔ Only 15 minutes from the Dubai Marina and five minutes from the Dubai Metro.
✔ Over 1,700 luxury properties across 16 distinct districts.
✔ Home to more than 700 families.
✔ Home to two championship golf courses.
✔ Fire and Earth, the Middle East's only European Tour Performance Institute training facility and a tennis academy.
✔ With 15 lakes and abundant plant life, it is one of Dubai's largest bird sanctuaries.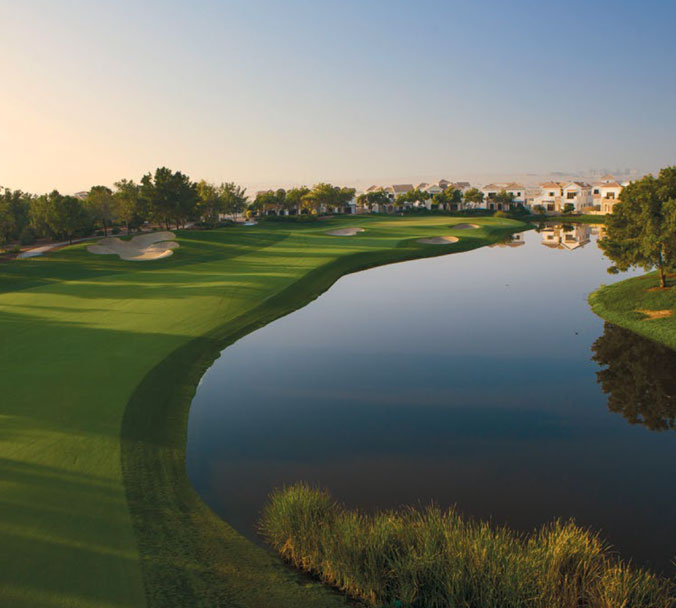 AED 1.1 Million
STARTING
PRICE
1, 2, 3 & 4
BEDROOM WITH STUDY
APARTMENTS
75%
POST HANDOVER
OVER 4 YEARS
Dubai is an ever-growing, diverse city, drawing expats from all over the globe. Jumeirah Golf Estates envisaged an opportunity to create a place of tranquillity in the heart of all this buzzing energy. In one of the world's most prestigious golf developments, we have created 16 vibrant yet unique districts – all of them surrounded by nature. Take this extraordinary opportunity to become part of a sociable, leisurely community. Choose a home that offers you all the modern comforts and conveniences and yet is immersed in breathtaking natural beauty. This is a luxury you can afford.